Twin Cities: Worldwide Vegan Bake Sale
317 West 48th Street (48th & Grand)
Easter Sunday, April 24, 1pm-5pm or until everything's gone, so GET THERE EARLY!

I'm making at least two kinds of cupcakes. I hear there will be vegan Cadbury eggs. As always, there will be lots of yummies, friendly faces, and no tables full of dead pig or baskets full of chicken periods dyed festive colors. Where would you rather spend Easter? I think Jesus would be much more down with a cruelty free holiday, don't you think?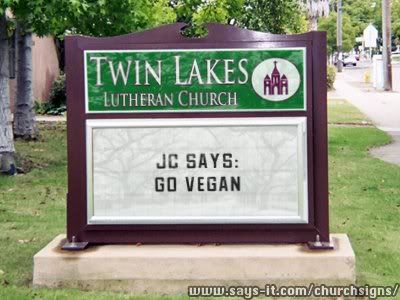 Oh, and another thing. I bought these at Marshall's because I thought, "Whoa, no pan needed? I have a cookie sheet that could hold way more than 12 cupcakes!" No no no no no. Maybe three cupcakes came out looking normal. The rest either got HUGE, or baked around another cupcake. It's hard to describe. Just know this: When making cupcakes, use a muffin pan. That is all.